Keeping Busy in Lockdown: CPD Online Courses During Self-Isolation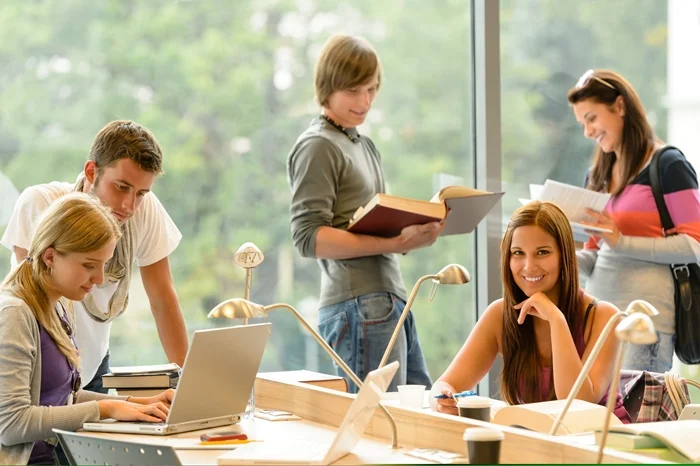 CPD online courses are proving a popular pursuit for millions during the recently imposed lockdown. Making the best of a bad situation isn't always easy, but there's no time like right now to start working towards a brighter future.
Stuck in Self-Isolation? Why Not Study Online?
The phrase "a lot can change in a week" has never seemed more apt than right now. Incredibly, it's now estimated that more than half of the entire global population is under some form of mandatory lockdown.
With the coronavirus crisis only likely to worsen before it gets better, the world is being advised to get used to the new self-isolation lifestyle.
Searching for a silver lining in such difficult times can be challenging to say the least. As can keeping busy in a productive way, when you've just had your freedom snatched from under you.
Nevertheless, millions are doing whatever it takes to make the best of a bad situation. A popular option for passing the time during lockdown being CPD online courses, which have seen an enormous surge in interest over the past couple of weeks in particular.
Online CPD Courses: How it Works
The biggest benefit of studying online in times like these is the opportunity to earn endorsed award and accolades, with absolutely no direct human contact required. All course assignments and assessments take place 100% online, with on-demand tutor support available at all times.
It's important to remember that studying online during self-isolation isn't only about enhancing your CV. It's also about sending a powerful message to current and future employers, regarding your commitment to continuous professional development and productivity during difficult times.
Most online courses are open for enrolment 365 days a year, with no fixed study schedules or deadlines imposed. Hence, whether working from home or simply looking for something productive to pass the time, you'll always find time to fit an online CPD course into your schedule.
Five Reasons to Take an Online Course while Self-Isolation
Understandably, remaining motivated and driven to get things done while isolated from the outside world can be difficult. Nevertheless, finding useful and practical ways to pass the time really is the best way of getting through the challenges posed by mandatory lockdown.
In which case, here are five reasons why taking an online CPD course while self-isolating really could be the way to go:
1. A Productive Way to Pass the Time
As already touched upon, there's no more productive way to pass the time than to work on your knowledge, skills, experience, acumen and confidence. Irrespective of the subject you choose and the level you study at, you're guaranteed to gain so much from every online training programme you take part in.
2. Gain an Edge in the Job Market
When life eventually returns to normal (which it will), there's a good chance the global job market will look completely different than it did before the Covid-19 outbreak. With mass unemployment comes unprecedented competition for every position that becomes available, making it necessary to do everything you can to gain an edge over rival candidates. An endorsed certificate or diploma could therefore make a real difference.
3. Study Something Completely New
It could also simply be that you've always wanted to study something completely new, though have never found the time to indulge your curiosity. If time is an asset you're dealing with an excess of, why not broaden your horizons with a dynamic online course? From business to bookkeeping to the basics of child psychology, it's all right there at your fingertips, 24/7.
4. Enhance Your Resume and CPD Profile
Anything you can do to enhance your CV and your CPD profile is guaranteed to prove useful throughout your career. Irrespective of whether you're a jobseeker or an established a professional in any field, there's always something you can do to take your resume to the next level. Online CPD courses making it easy and affordable to earn endorsed accolades from recognised awarding bodies.
5. An Uncertain Future
Unfortunate as it is, the world is facing an uncertain future on an unprecedented level. Particularly in terms of economic performance and future job prospects, experts predict difficult times ahead for some time to come. Again, the importance of doing whatever it takes to remain a step ahead of the curve really cannot be overstated. By studying online, you've every chance of building a portfolio of skills, knowledge and experience to assist your long-term progression.
Study Online with CPD Courses
At CPD Courses, we offer an extensive range of flexible, accessible and affordable distance learning programmes across a variety of subjects. Each of our online training programs is fully endorsed, enabling candidates worldwide to boost their CVs and CPD profiles from any location.
Each CPD module is worth an additional 10 CPD credits/points, while completion of our Certificate or Diploma programs provides the option of claiming an ABC-endorsed award.
With no deadlines or time restrictions imposed, all learners are free to study at a pace and time to suit their lifestyle. We also include all required study aids in the initial fee for unbeatable value for money, along with expert tutor support available on demand at all times.
For more information on the benefits of studying online or to discuss our endorsed training programs in more detail, contact a member of the team at CPD Courses today.