Achieving CPD Online: How Can I Boost My CPD Profile?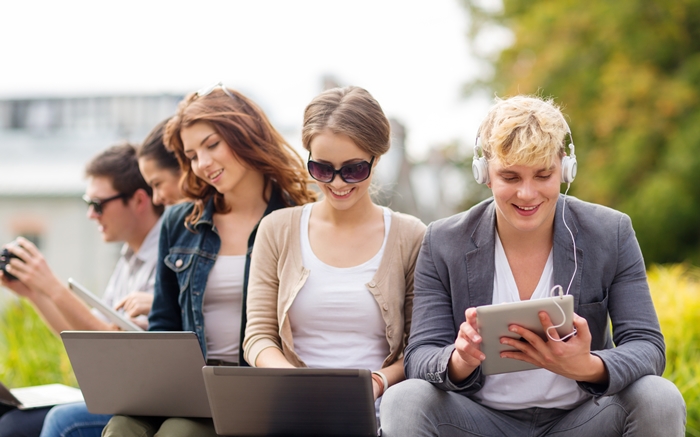 Achieving CPD Online: How Can I Boost My CPD Profile?
Commitment to continuous professional development (CPD) is all well and good, but it can nonetheless throw a variety of logistical issues into the mix. You're already working fulltime and have a busy personal life, technically leaving you with little time for much else.
Which begs the question - is it possible to pursue and achieve CPD online? If so, which are the most effective and efficient CPD pathways to explore?
How Far Can I Take My CPD Online?
Continuous professional development is an ongoing process that goes beyond the confines of conventional education. Pursuing the advancement of CPD online is a popular choice, but knowing how to make the most of your efforts is critical.
Understanding and achieving true CPD is about more than just taking as many courses as you can and stacking up accolades. It takes careful planning and forethought to begin building a credible CPD profile, followed by patience and commitment to the cause.
Technically speaking, there are no limitations to how far you can take your CPD online - if you approach your personal and professional development activities strategically.
Which Are the Best Ways to Enhance My CPD Online?
Taking online courses can be great for building an impressive lifelong CPD profile. But when it comes to enhancing your CPD in the most efficient way possible, the following tips and guidelines could prove invaluable:
1. Establish What You Want to Achieve
Pursuing CPD with no specific objectives in mind is a futile endeavour. Unless you decide in advance exactly what you want to achieve, you are unlikely to achieve anything at all. You may be considering a career change, pursuing promotion at work, or simply looking to enhance your professional competencies. Either way, you need defined goals to work towards, in order for your CPD efforts to pay off.
2. Take the Time to Identify Your Skills Gap
It's also important to reflect on your existing education and experience, in order to pinpoint where there may be any potential gaps. For obvious reasons, taking lower-level courses in subjects you've already studied at an advanced level is inadvisable. CPD isn't solely about loading your CV with as many certificates and diplomas as possible. It's about enhancing your professional profile with awards, accolades and achievements of genuine relevance and value
3. Check What Training and Qualifications You Need
If you are pursuing a specific position or workplace promotion, take the time to study the job description in-depth. Familiarise yourself with all training and qualification requirements, which should then form the basis of your professional development plan. While doing so, consider which additional skills and competencies - health and safety, time management, team leadership, conflict resolution etc. - could give you an important edge over rival candidates.
4. Choose the Right Course at the Right Level
Selecting a course at the right level is just as important as choosing an appropriate topic. In the pursuit of CPD excellence, it is not enough to simply choose a course at random that has something to do with your profession or sector. Online courses for CPD enhancement range from introductory 'taster' courses through to diploma-level programs - higher-level courses typically carrying more CPD credit.
5. Focus on the Journey - Not Just the Result
Lastly, the temptation when taking online courses can be to rush through them as quickly as possible, in order to get as many diplomas and completion certificates as you can. In reality, this completely defeats the purpose of pursuing CPD online. Achieving CPD is not about the number of courses you complete or the list of certificates you have on your CV. It's about the knowledge, skills and confidence you pick up along the way, which will play a role in helping you achieve your professional goals.
Endorsed CPD Online Courses
At CPD, we offer an extensive range of endorsed online courses for candidates pursuing continuous professional development. Our dynamic course catalogue features a variety of certificates and diploma-level programmes, covering dozens of popular subjects and professional disciplines.
Suitable for even the busiest learners, no time restrictions or deadlines are imposed on any of our courses. Our programmes are open to ambitious learners worldwide, with no fixed study schedules for total flexibility.
If you would like to learn more about the benefits of studying online for CPD enhancement, contact a member of our admissions team anytime.