What is a Business Management Course?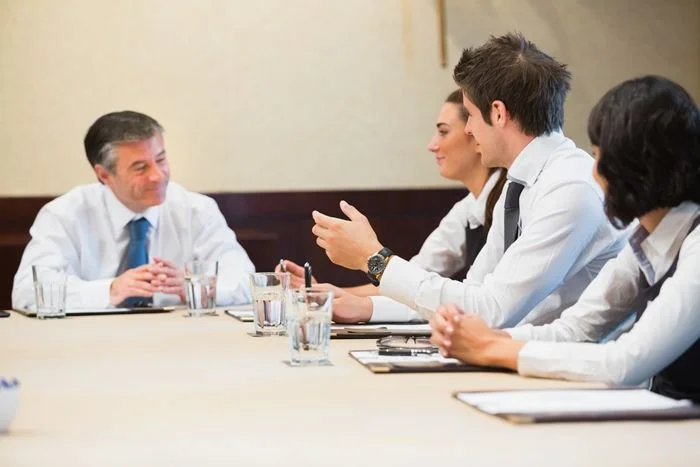 What is a Business Management Course?
As things stand right now, business management represents the single most popular discipline among students and adult learners worldwide. Incalculable numbers of aspiring professionals are studying business at a variety of levels and in hundreds of specialist areas.
But as far as definitions go, what is a business management course? What can be expected by those considering enrolling on a business studies program? And what subjects are needed for business management, in terms of both successful course completion and career progression?
In order to answer both of these questions, you the first need to take a deeper look at the concept of business management.
Why Study Business?
Particularly among adult learners and those considering degree-level studies or higher, the field of business management has never been more popular. The primary reason being that business graduates and those with established qualifications are in continuously-high demand worldwide. As a concept, profession and specialist area, business is directly connected with pretty much every aspect of contemporary human society.
Business careers are not only abundant and dynamic, but are also comparatively highly-paid.
It's common and relatively natural to assume that to study business management is to work towards a career in a stuffy office, sitting behind a desk, wearing a stifling suit and crunching numbers. In reality, the business management careers landscape encompasses thousands of extraordinary, energising and limitlessly-lucrative potential career paths.
A recognised business qualification or diploma is almost guaranteed to serve as a catalyst for your lifelong career and earnings potential. Even if the career you have in mind doesn't immediately strike you as business-oriented, you'll still find business studies highly beneficial. Explore accredited CPD Courses in Business category.
What Subjects Are Needed for Business Management?
In terms of which subjects are needed for business management, it depends entirely on the specific area of business management you intend to focus on.
For example, you may choose a business management course or programme that focuses primarily on financial management or accountancy. Alternatively, you may be more interested in becoming a marketing manager or advertising executive. There are also countless incredible careers to explore in recruitment, staff training and development, HR management and so on. Whichever specialist area you choose to focus on, the content of the course will vary respectively.
That said, there are countless key areas of business management that extend to all sub-sectors, disciplines and specialist areas. Examples of which include communication skills, time-management, interpersonal skills, the basics of accountancy and so on. In order to succeed in any area of management, certain-soft skills and hard-skills alike are considered mandatory. Not to mention, an equally-specific set of in-built character traits that cannot be taught – you either have them or you don't!
The Benefits of Studying Business Management
For most of those asking the question 'what is a business management course?' the primary motivation is of course what they can expect to get out of it. Enrolling on a business management program at any level and at any age is typically a move geared towards continuous personal development and career-advancement.
These days, experience and general ambition will only get you so far. Recruiters and decision-makers worldwide are increasingly showing favour to those who demonstrate their commitment and enthusiasm through private study and distance learning. Rather than simply going through the motions, going the extra mile can verify your credibility and value as a potential business asset.
Truth is, whichever aspect of business you choose to focus on, you'll gain access to an extensive list of universal benefits that could benefit your career for life. Along with the more specific subjects needed for business management, core soft-skills and hard-skills gained along the way include the following:
You'll develop a strong understanding of how the modern business world operates
You'll build the confidence to step into a leadership position at any level
You'll understand the value and importance of teamwork and motivation
You'll develop the skills and aptitude required to manage your time and workload
You'll become a professional-level communicator with advanced interpersonal skills
You'll know exactly how to deliver the best possible first-impression and build rapport
You'll understand the management structure of the contemporary business
You'll know how to approach and handle even the most challenging situations with confidence
You'll build a clearer picture of exactly where you see yourself in the future
You'll have every opportunity to start your own business from scratch, if you'd prefer to become your own boss
Irrespective of your chosen career path, these are the kinds of skills and qualities that are guaranteed to prove beneficial for life. Particularly if looking to advance to a leadership position or start your own business, targeted business studies really can make all the difference.
Careers with a Business Qualification
There's such an extensive range of potential career opportunities to explore that to publish a full list would be both impossible and unnecessary. Candidates who obtain business qualifications go on to work in countless different sectors, which in most instances may not be associated with 'business' in the traditional capacity.
As such, what's great about obtaining a business qualification is the way in which it can be put to use in just about any professional setting of your choosing. Wherever you see yourself in five, ten or even 20 years, you're far more likely to get there with a business qualification under your belt.
Just a few examples of popular career areas for business graduates include:
Management consultancy
Teaching/training
Marketing
Trading
Chartered accountancy
Market research
Advertising
Retail buying
Personnel officer
Investment banking
Retail management
Public relations officer
Bank management
Sales
Distribution and logistics management
Insurance underwriting
Consumer products
Our Business Management Courses
Here at Courses for Professional Development, we're proud to offer an extensive range of high-quality business programs for ambitious candidates worldwide. Study in your own time and at your own pace from any location, for an accredited business diploma or certificate.
Our continuously-evolving range of business management courses currently includes the following:
Budgets and Managing Money
Building a Consulting Business
Building Your Self Esteem and Assertiveness Skills
Business Ethics for the Office
Business Etiquette
Business Leadership
Business Management Course
Business Succession Planning
Certificate in Budget Planning
Certificate in Business Administration
Certificate in Business Communications
Certificate in Business Management
Certificate in Business Process Management
Certificate in Communication Skills
Communications for Small Business Owners
Creating a Dynamite Job Portfolio
Critical Thinking
Diploma in Business Administration
Emotional Intelligence
Entrepreneur Training Course
Getting Stuff Done
Getting Your Job Search Started
Goal Setting
How to Start and Run an Online Business
With enrolment open 365 days a year, why not begin working towards a more prosperous future right now?
For more information on any of our courses or to discuss your requirements in more detail, contact a member of the CPD student support team today.