Continuing Professional Development (CPD): What is CPD?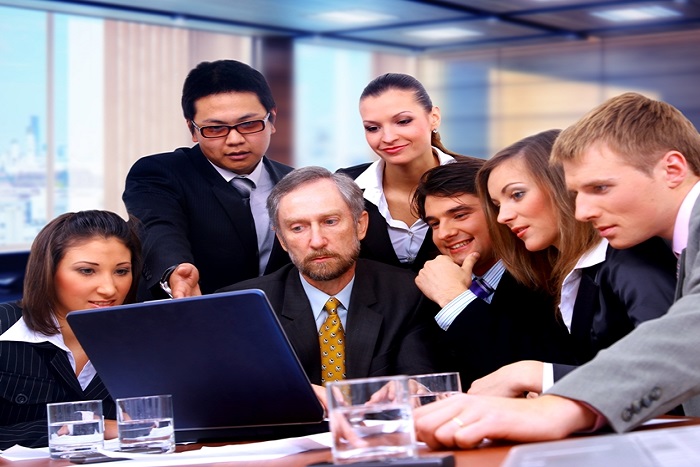 Continuing Professional Development (CPD): What is CPD?
Defining continuing professional development (CPD) can be difficult, as it means different things to different people. CPD can take a wide variety of forms - anything from networking to private study to peer coaching.
But however CPD is approached, the main objective is the same - the ongoing pursuit of professional development and improvement. As job market competition intensifies across all sectors, CPD can provide an all-important edge when it matters most.
What is Continuing Professional Development (CPD)?
It's natural to assume that after landing at your dream job, it's all smooth sailing from that moment on. You can basically coast through whatever comes next, as you are already exactly where you want to be.
Unfortunately, things aren't always quite so straightforward. Landing your dream job is one thing, but holding on to it long-term it is something else entirely.
Irrespective of your chosen sector or field, your competencies and proficiencies need to be kept up to date. Left to their own devices, your knowledge and skills could quickly stagnate, if not become completely outdated.
At which point, you could begin losing ground to your colleagues.
Never forget - your profession is continually evolving, and you need to adapt accordingly.
This is where the pursuit of CPD can make all the difference. Continuing professional development enables you to ensure your ongoing proficiency in all key areas of your profession. It keeps you up today with the latest developments, it gives you the skills and knowledge you need to do your job and it prevents you from lagging behind your colleagues.
Importantly, it also shows your employer that you are committed to your ongoing professional development, and that you take your performance in the workplace seriously.
What is CPD in Education?
CPD take a variety of forms, ranging from attending seminars to reading journals to taking part in workshops. In an educational context, a CPD profile can be enhanced significantly by taking CPD accredited courses.
Thousands of which are available online, which can be studied from any location with no deadlines, time restrictions or fixed study schedules.
Online CPD courses are therefore ideal for busy professionals, who do not have time to commit to more conventional educational activities. Accredited CPD courses can be great for building CPD points, CPD hours and the kinds of CPD accolades that add real weight to your CV.
However, what matters most when taking CPD courses is the educational experience itself - not the result. The tendency for many is to rush through as many courses as possible, simply to add dozens of certificates and diplomas to their CV. And in doing so, take little to no benefit away from the courses themselves.
Online courses and training programmes that are not CPD accredited can still contribute to a CPD profile. However, those that carry formal accreditation are a superior choice, when available.
What Are the Benefits of Continuing Professional Development (CPD)?
For some, the pursuit of CPD is all about personal betterment. For others, the goal is more specific - perhaps working towards an exact role or position with their preferred employer.
The benefits of CPD can be just as diverse as its pursuit. Just a few of the advantages of pursuing continuous development on a lifelong basis include the following:
It provides the opportunity to keep up to date with changing industry trends
It builds knowledge and skills needed to become a more effective worker
It ensures you stand out in the eyes of employers and decision makers
It prevents you from lagging behind colleagues in the workplace
It offers chance to develop new skills and branch out into new areas
It provides opportunity to gain a major edge over rival job market candidates
All from a flexible, accessible and affordable approach to online education, which can be easily integrated into a busy schedule.
Accredited CPD Courses Online
If looking for the web's most flexible training programs to boost your CPD profile, look no further than our exclusive course catalogue.
We specialise in the highest-quality courses for new and established professionals pursuing lifelong CPD. Our CPD accredited courses can be taken from any location worldwide, with no deadlines or time restrictions imposed.
Just a few of our most popular CPD accredited courses include the following:
Enrol online and get started today, or contact a member of our admissions team anytime for more information.